This podcast, proposed by Emilie Compignie, offers interviews with Swiss and international institutional donors so that they can provide non-profit organisations, and more specifically fundraisers, with key information and tips for successful fundraising.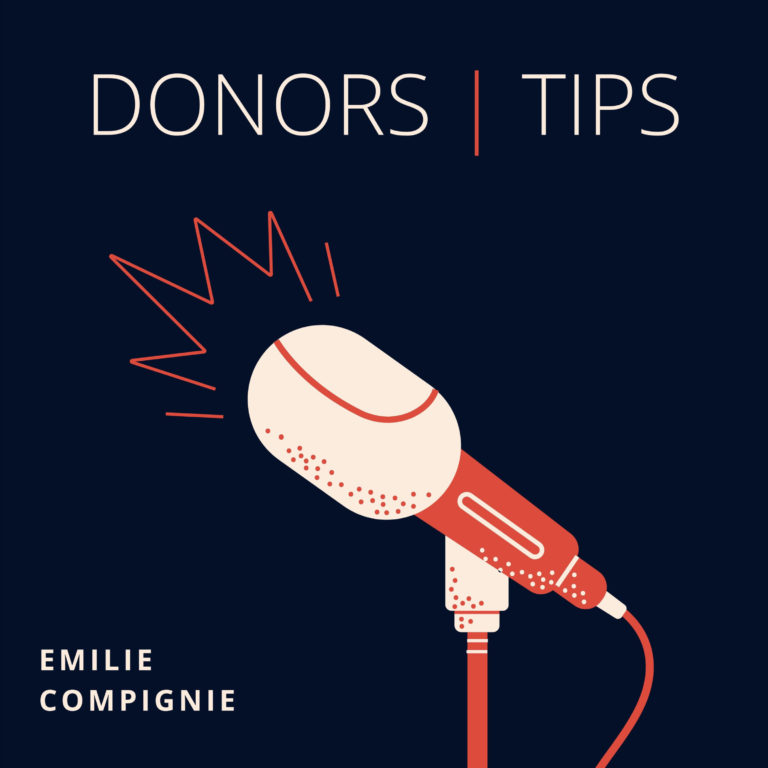 DONORS | TIPS
DONORS | TIPS, le podcast qui rapproche les donateurs des fundraisers! Ce podcast, proposé par Emilie Compignie, offre des interviews de donateurs institutionnels suisses et internationaux afin qu'ils puissent transmettre aux organisations à but non lucratif, et plus particulièrement aux fundraisers, des informations clés et des astuces pour une collecte de fonds réussie. Emilie est Fondatrice de E | C Consulting qui propose une expertise pour les organisations à but non lucratif en collecte de fonds, création de projets, processes internes et installation à Genève.
Le condensé des astuces 2023 partagées par les invités de DONORS | TIPS !
Dans ce deuxième et dernier épisode dédié aux astuces 2023, on regarde de plus prêt comment convaincre ses donateurs et donatrices, mais aussi comment rester à la page des actualités philanthropiques, un aspect essentiel de la cultivation. Mes invités répondent aux questions suivantes:
Il y a-t-il des prérequis ou des éléments à prendre en compte avant de recruter un Ambassadeur / une Ambassadrice ?
Comment parler à ses donateurs et donatrices ?
Que peuvent faire les porteurs de projet pour sensibiliser les bailleurs de fonds à leur rôle de catalyseur, de connecteur ?
Comment les organisations à but non lucratif peuvent-elles rester informées de ce qu'il se passe dans le secteur philanthropique ?
Bonne écoute !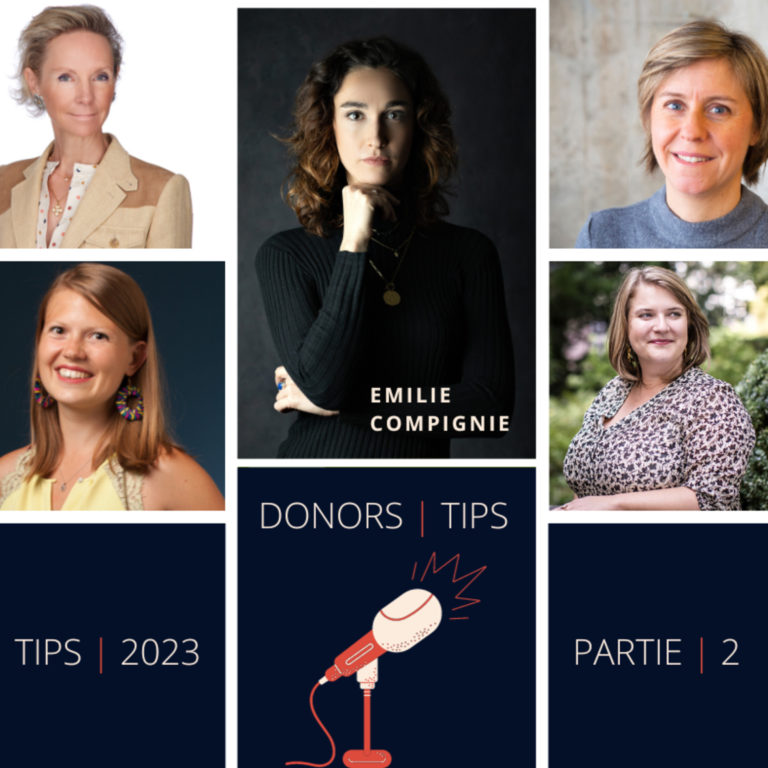 LISTEN TO THE PODCAST ON YOUR FAVOURITE PLATFORM